Digital nomading in Prague, Czech republic (like a local)
I am Czech, I have lived in Prague for roughly 2 years and I keep coming back to our capital from time to time, basically living like a nomad in a place that I know well. So I decided to help foreigners to get some basic idea about digital nomading here. Keep in mind that this blog post is not comprehensive in any way, and it cannot be as there is just so much to say about Prague.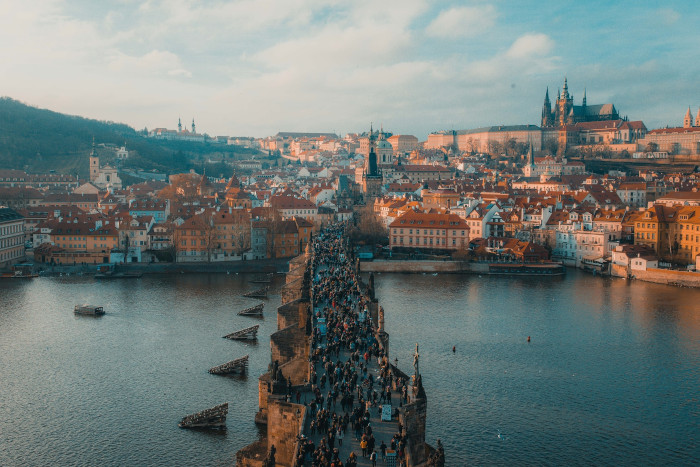 When to go
Prague can be really beautiful, especially during spring, summer and autumn. During the winter Prague is not only cold, but quite gray as well. Off-season is advantageous tho: the prices for accommodation in hotels and hostels can be up to 50 % cheaper, and the city center won't be overwhelmed by tourists.
Accommodation
If you don't mind staying in a hostel, I can highly recommend DREAM Hostel Prague and Sophie's hostel. Both are great for meeting people (especially DREAM Hostel), offer laptop-friendly places to work, have good location and are pretty nice. A cheaper option would be Bunker Factory, which is not so sociable but offers safety deposit boxes at the reception for free.
One of the cheapest hotels in a good area is Hotel Golden City Garni, which is a basic hotel with okay breakfast, where you can get yourself a private room from around 600 CZK off-season. AirBnb is an option in Prague as well, although I don't have much experience with it, as the price is typically higher and I like the social aspect of staying in hostels.
Renting long-term apartments or just a private room is definitely cheaper but as there is housing crises in Prague, it is difficult to rent a place even for locals. Many of them are offered in various Facebook groups (Czech will be required) and for every offer there are dozens of people wanting it. So for most nomads this is a hassle which is not worth it, as you might spend a lot of time searching for an apartment or room. But to give you an example, I rented a private room around Flora for 10000 CZK/month last summer. Cheaper rooms will be available in areas further from the city center.
To get sense about Prague's neighborhoods you can have a look at Hoodmaps. It is mostly accurate, especially touristy center and some "hipster" places are marked there well. Anyway, good places to stay are Holešovice, Letná, Dejvice, Anděl, Žižkov, IP Pavlova and Vinohrady, which all have plenty of restaurants, pubs and bars and are well connected by metro.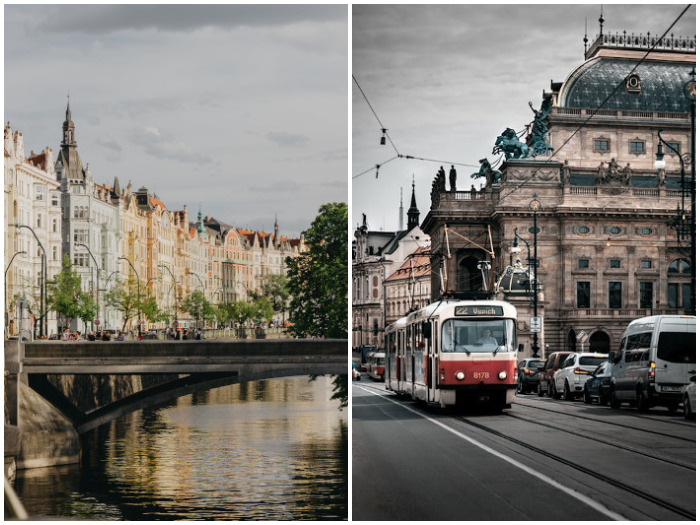 Working places
One of the interesting options to work in Prague is to use Locco, which is a new Czech startup providing working spaces in cafés for a fixed price (so that you don't have to buy drinks and feel awkward staying longer). Plenty of great coffeehouses are in Prague with wifi and sockets, including many Starbucks. One coffee cost around 45 CZK (more in Starbucks).
If you plan to work from a coworking place, there are dozens of them in Prague. The prices are typically 2000-5000 CZK per month. If you believe that WeWork won't fall there is WeWork in Prague too.
Transportation
Prague is very walkable city and you can safely walk anywhere you want. Going from one neighborhood to another will take you about 20 minutes. There are three metro lines and many tram and bus lines. Connections go every 2-15 minutes. The last metro goes around midnight, but there are night buses and trams, so no worries. You can buy tickets in certain shops, in machines at the stops and stations or via SMS (probably only with a Czech number). 30 minutes for 24 CZK up to 72 hours for 310 CZK and the same ticket is valid for all forms of public transportation. There are longer-term tickets available with the best savings when you buy a ticket for the whole year.
Taxis are expensive and if you don't use apps, you will be ripped off. You can use Czech app Liftago, but Uber should work as well. You can rent a pink Rekola bike or Lime electric scooters. However, these 'vehicles' are not allowed to go everywhere and they might not be so easy to use as there are almost no bike lines in Prague. I personally just walk, but if you do want to get a bike, I'd recommend to bike around the Vltava river, as there is a bike line and a great scenery.
Food and drinks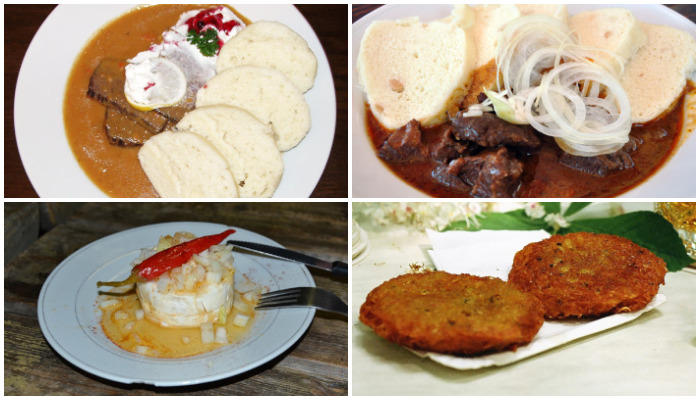 Traditional Czech dishes involve a lot of meat, cream-based sauces, cooked cabbage, potatoes and Czech-style dumplings. Although there are some similarities with dishes from Germany or former places of Austria-Hungary, I'd say that Czech dishes are still unique. The main traditional dishes are Svíčková (roast sirloin in sour cream sauce with dumplings), Vepřo, knedlo, zelo (roast pork with dumplings and sauerkraut) and Roast duck with dumplings and sauerkraut.
Apart from the main courses we are also a soup-nation and soups are traditionally eaten as part of lunch. There is pea soup, cabbage soup, potato soup, goulash soup, Kulajda (dill-flavored soup) and many others.
If you think that cream-based sauces and dumplings are not healthy enough, we have our own share of fried stuff like Fried potato pancakes, Fried cheese or Fried escalopes (schnitzel). Then there are plenty of mayo-based salads, Czech-style open sandwiches and tons of sweet stuff like cakes and desserts.
If you want to know what foreigners have to say about all of this, I highly recommend you to watch some episodes of Jak nás vidí svět (translation: How the world sees us) where foreigners are given Czech food and comment on it! It is so much fun to watch and all is in English.
Most restaurants offer daily lunch menu during work days so it might be a good idea to rather eat out for lunch if you want to save money. A meal for lunch will cost 120-200 CZK and typically more for dinner.
If you prefer to cook yourself, you will find fairly large supermarkets in the city center, like Tesco on Národní street, or you can go to Pražská tržnice, which is the biggest market in Prague and you can buy anything from vegetables to cheese here.
Czech food not your thing? For a city in Central Europe I'd say the food diversity here is good. There are A LOT of Vietnamese people in Prague running their bistros and we have also managed to import many cooks from Nepal and Northern India so I especially recommend to eat Vietnamese and Indian cuisine as they are very authentic (at least in flavor, as there is stuff that people would mostly not eat here of course).
As far as drinks go, we drink beer. Apart from some major brands you will find a lot of craft beer these days as well. Glass of beer (0.5l) should cost less than 50 CZK, with the exception of craft beers. We also drink wine and produce our own mostly in Moravia region. There is so much other alcohol, but I don't want to make this article about it. I will just leave you with a tip to go to Absintherie and drink some good Absinthe. For a lot of people this will be very unique experience.
Fun & Things to do
I can recommend stand-up evening called Velvet Comedy that is held in English. It is a weekly event with a lineup of ~8 local and international comedians every night and it is really fun! It is a small place where comedians interact with the audience and where you can get a beer with them before or after the show. Also, the place is basically a hostel bar, so many foreigners around to chat with!
In summer you can go on a boat in Prague very cheaply as there are some boats serving as public transportation. Just hop on for the same price as you would pay for a tram. You can also say ahoy to everybody on board, since this sailors greeting is the same as Czech hi for some reason (spelled ahoj).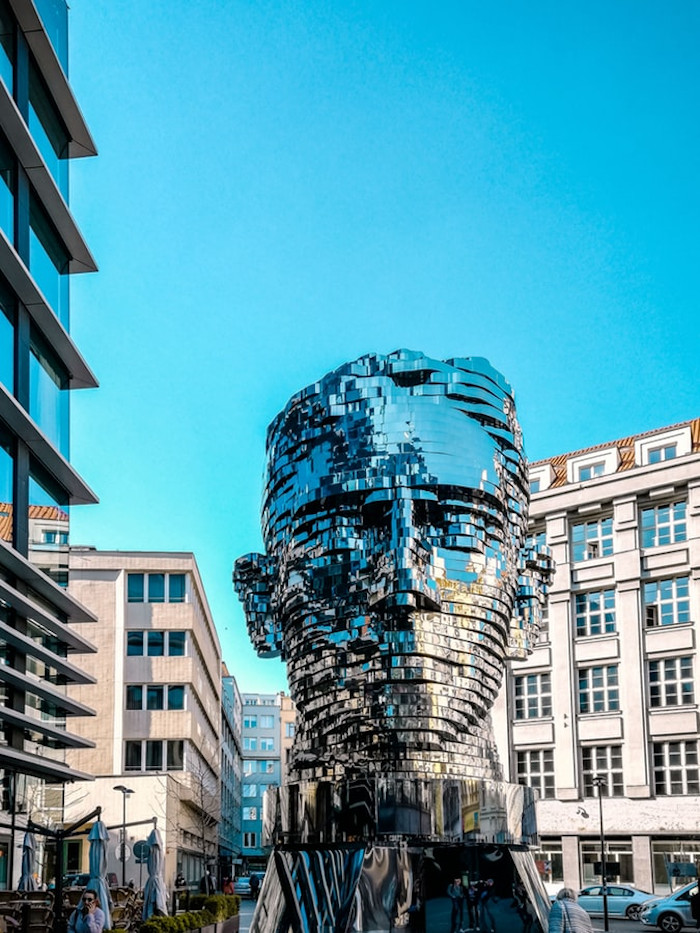 My favorite art in the city that you can see for free are Upside-down horse and Franz Kafka's head. Both are from the author David Černý, who by the way is behind Entropa. If you don't know about it, read the story behind it on Wikipedia, it is trolling in real life.
You can visit many of the city's parks like Stromovka, Havlíčkovy sady, or if you prefer to walk around without people on the ground, Olšany Cemetery which has them only underground. Some people even jog here, even tho I am not sure if that is a bit insensitive? Anyway the atmosphere is great, since it is basically a forest with interesting graves.
A secret tip that will get you ahead of all other tourists is to come to visit Prague's castle at the symbolic beginning of the season (around 11-12 May) when they open spaces otherwise closed for the public. You can typically visit the representational chambers where state officials are welcomed and see valuable Czech artifacts. Link to the Czech description of the last event.
For many other great tips and activities in Prague, watch Honest guide Youtube channel. It is made by Czech guys who know what they are talking about!
Meetups
When I was in Thessaloniki, it was difficult to socialize with people as there were not many English speaking or even non-English speaking events organized in the city. Prague is really so much better in this regard, even tho many technical meetups are by default in Czech. The downside is that you might miss on some presentations, but the upside is that you can still come and socialize, as finding English-speaking people from the industry will be very easy. For instance, you can come to regular Pyvo meetups organized around Python community. Anyway, basically all meetups can be found at Meetup.com, so search for your favorite topic and you might find something as there are plenty of such events.
Besides technical events there is a weekly Couchsurfing meetup for travelers and English and Spanish speaking meetups. You will also find meetups to do outdoor activities or ones focused on startups.
Relaxation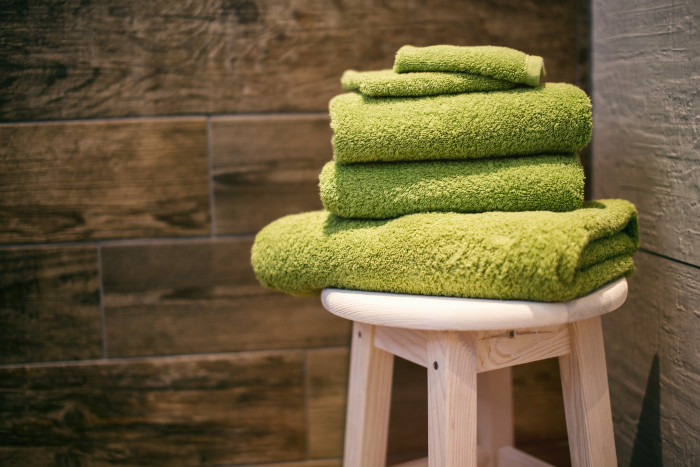 After hard work, you might want to relax, right?
I recommend going to sauna! Prague has many great saunas which offer more traditional rooms but also modern sauna ceremonies. One thing that foreigners don't know is that we have mixed saunas, which means both genders visit the same sauna rooms. Naked? Glad that you asked. Yes, the proper way is to go naked, although some people cover themselves with sheet or towel. Besides some independent saunas, there are nice sauna chains Saunia and Infinit which both have several places in Prague. If you want to go to sauna in the city center, the best bet would be Sauna Central. Saunas here are similar to those in Germany and Austria, and a bit different from those in Finland, Japan and other places. One other difference, besides the mixed nudity, is that saunas in the Czech republic are quiet and full of sunbeds to lie down and relax. Visiting sauna in Prague will set you back around 300 CZK.
Prague has also many Thai massage places for some reason and many of them are really great. You might be shocked to see so many "Thai massage" adverts around the city! There are all legitimate massage places, although Prague has the other type of places too. And many. Anyway, price for a Thai massage normally start around 800-900 CZK per hour. If you don't want to go around to look for the best places yourself, just head to Thai Fit, which has a good quality for the price!
Okay, I hear you. You want to experience something unique! Then consider booking a beer bath! Technically you won't be immersed in beer, but you will soak in a tub of hops, yeast, and other natural ingredients which are used for beer production. Also, you will have unlimited beer tab at your disposal the whole time. I have personally visited Beer Spa and the price for 1 tub/2 people is 2700 CZK for one hour. Of course there are other places too, typically associated with a different brand of beer.
There is a Groupon-like website called Slevomat which offers a lot of good deals. Besides relaxation activities, there are also a lot of deals for eating out. The website is in Czech, and so you'd need a local to help you with getting a discounted coupon, but it might be worth looking into!
Trips
So Prague is not enough? Have a free weekend? Okay, here are some tips!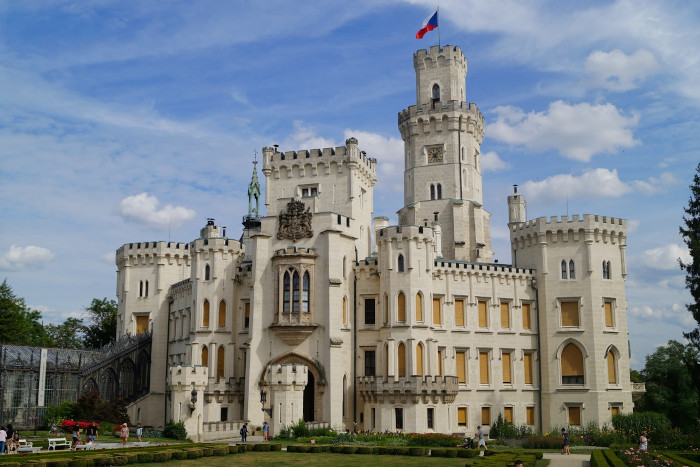 Have you ever wondered why we call Pilsner type of beer Pilsner? Head to Plzeň, which is the city that gave this beverage life and its name and visit the Pilsner Urquel brewery. If you like castles, you will be in heaven in the Czech republic, as we have hundreds of chateaux and castles here. You can try Český krumlov, Hluboká and many others. To visit less touristy place, consider making your way to Brno, the student city and second-largest city in the Czech republic. It has two castles, great places to drink and eat and you will definitely spend less money than in Prague for comparable experiences. This is especially good stop if you continue to or come from Vienna, as it is on the way. If you prefer to make a more active trip from Prague, consider renting a bike (e.g. from Czech railways bicycle rentals) and go to Karlštejn castle, it will be a nice whole-day trip. If you are into nature, Bohemian-Saxon Switzerland may be just your thing.
To go around Czech republic, or to come to Czech republic I recommend Regiojet, Czech transportation company that has the best buses and trains.
To go or not to go
…is up to you. But if you can afford it, I think digital nomading is both possible and fun to do in Prague. I recommend to czech it out.
Also I am in Prague quite often so if you go, feel free to ping me on twitter.
Last updated on 5.1.2020.